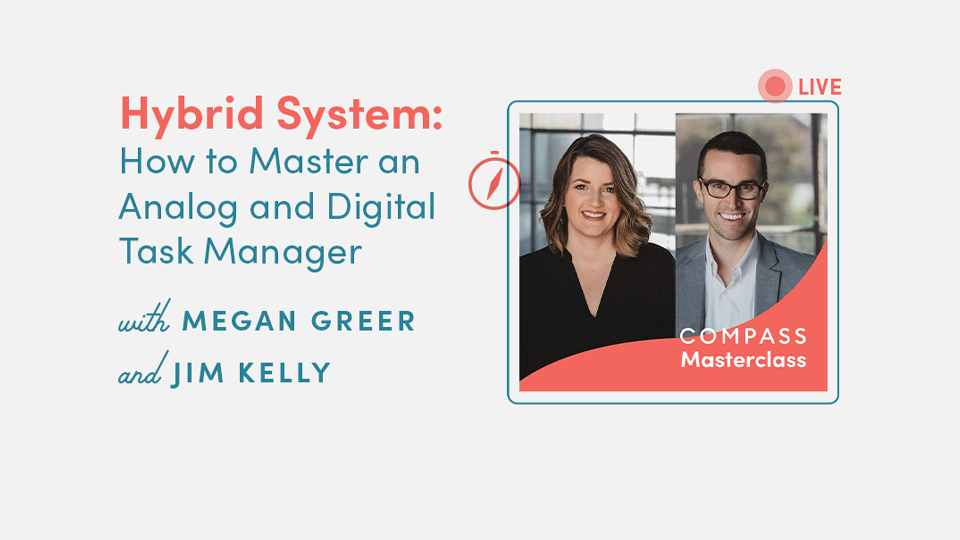 Before the Full Focus Planner, your tasks probably lived in the cloud. But now, you're convinced: paper is your best friend for daily productivity.
What does this mean for your digital task manager and digital calendars? And how can you leverage both to become a goal-crushing achiever?
In this masterclass, we'll show you how to set up your digital task manager so it pairs perfectly with your Full Focus Planner. Attending this session can pave the way for endless achievement this year. Join productivity wizards, Jim Kelly and Megan Greer, as they help you create a hybrid task management system.