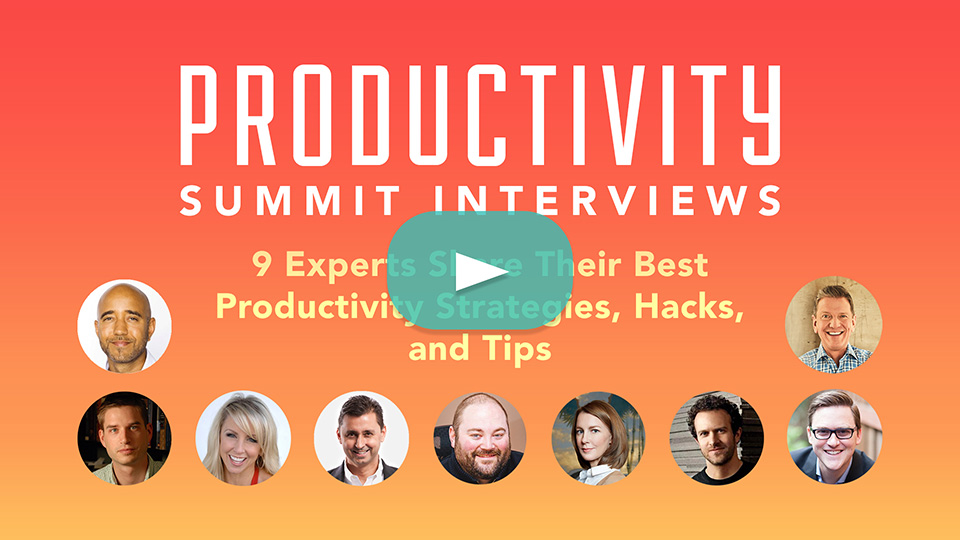 Welcome to the Free to Focus Productivity Summit.
In these interviews, you'll learn the latest strategies and best tips from the leaders of the New Productivity Movement. These experts reveal the latest research on optimizing human performance and productivity.
This bonus includes one-on-one video and audio downloads and PDF transcripts of all sessions.